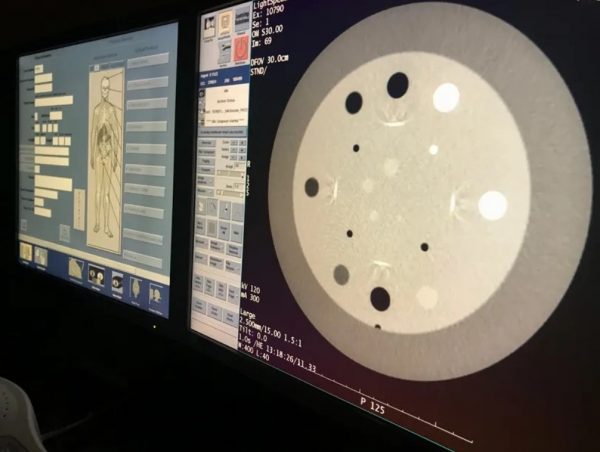 Over the last two decades, Computed Tomography (CT) has rapidly proliferated across the Province of Ontario and across Canada. In a recently published report from the Canadian Agency for Drugs and Technologies in Health (2015), over 663,000 examinations were performed on the 186 CT scanners in Ontario alone.
Now more than ever, the need for quality control, dose optimization and image quality on CT scanners is crucial.
In addition, cone beam CT (CBCT) and hybrid imaging systems (SPECT-CT, PET-CT) are increasing in numbers. These complex systems require additional quality control to ensure the images they are producing are of optimal diagnostic quality.
XRCT Limited has all of the expertise and equipment to establish a comprehensive quality control program for CT Quality Control at your facility.