FACILITY PLANNING - SHIELDING DESIGN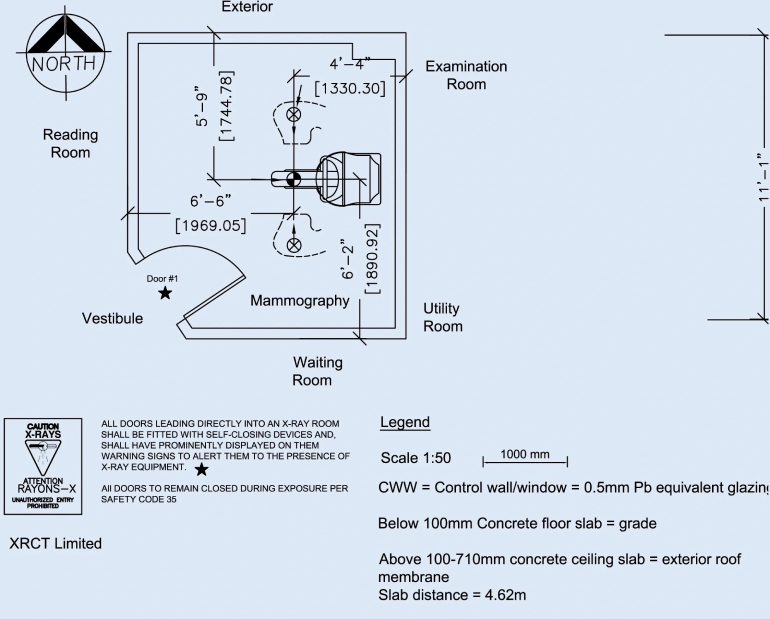 Whether you are planning a new facility/expansion, renovating an existing room or replacing equipment, XRCT Limited's Qualified Medical Physicist (QMP) has vast experience in facility planning and shielding design for X-ray, Nuclear Medicine and Radiation Therapy installations in hospitals, cancer centres and independent health facilities.
Our services include:
Departmental layout and patient flow optimization
Location of equipment within the space
Equipment specifications and selection process
Shielding design and preliminary calculations.
We will work with your engineers, architects and contractors to optimize patient flow. We also protect staff and the public by ensuring your facility is designed to the latest standards accepted by all provincial (MOH XRIS and MOL) and federal (CNSC) agencies.
Our focus is on the patient experience…helping you deliver all of the latest technologies to your patient population in a safe and efficient environment.